Running the Monsal Trail Half Marathon 2018
From Bakewell, Laura runs the Monsal Trail Half Marathon in 2018.
Running the Monsal Trail Half Marathon 2018
https://www.contoursrun.co.uk/the-monsal-trail-half-marathon
Running the Monsal Trail Half Marathon 2018
By Laura Cummings
A few weeks ago I took on a local trail half marathon – the Monsal Trail, starting and ending in the beautiful town of Bakewell in Derbyshire. I signed up for this race a year ago, so I had been long anticipating this event. The Monsal Trail is a disused railway line which follows the Manchester to Matlock line, which was built back in 1863. With long tunnels and a viaduct, it really is a beautiful place to run. The event is very popular, being only in its second year, and there are only around 300 spaces per day of the weekend event.

Arriving in plenty of time, I watched the end of the set up and got warmed up and raring to go. For this event, I had my parents and my sister there to cheer me on! The race itself was very different to the half marathons I am used to; being an old railway track, there aren't any supporters lining the sides to offer support, and after a certain distance I stopped seeing fellow runners as they were so far ahead of me, so it's definitely a lonelier race if you are on the slow side. Having said that, towards the end I ended up running alongside a couple of local team runners and we helped to spur each other on; this much needed support came in very handy once I hit mile 11 and still had 2 to go.
The event itself was well organised with water stations throughout, as well as medals and t-shirts and, to my surprise, a free original Bakewell pudding! That has to be worth all the effort and is fitting for such a local race, with Bakewell being somewhere I have visited since I was a young child.
I found the race to be more of a challenge than I expected. Not only was there less support due to its location, but it was also my first half marathon on an out-and-back route. I knew this would be more difficult as you are seeing the same scenery on the way back; psychologically this affected my view of how much I had left to run. The tunnels were an interesting feature and it was certainly much cooler inside! In the end, my running time was on par with my slower half marathons, which I think came down to the route making it harder to motivate myself, but it was still a beautiful route coupled with a gorgeous medal and Bakewell pudding to finish! Derbyshire really is the right place for trail running!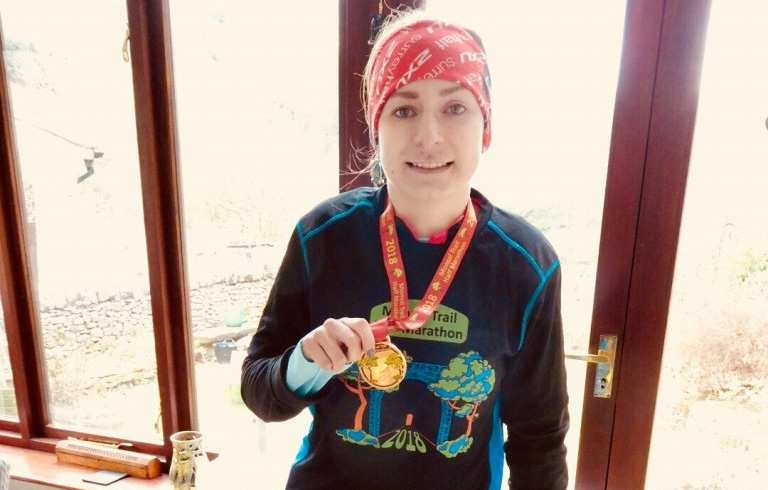 Top posts