Running amongst Moody Moorland
Steph Scott enjoys a day of running through moody moorland.
Running amongst Moody Moorland
https://www.contoursrun.co.uk/moody-moorland
Running amongst Moody Moorland
By Steph Scott
The bright, clear summer skies have occasionally faded, bringing with them some amazing moody-looking clouds, threatening thunder and much-needed rain. Up above the picturesque market town of Allendale, on the outskirts of Hexham, the moors are bone dry and the people who live in these isolated places are experiencing some different 'extreme' weather, after the deep snow this winter. The ground is much less boggy than usual and the natural hues are inviting, making this a perfect time to investigate some trails by foot or on horseback.

There are many footpaths leading in all directions, but today I chose to run down to the ford and follow the signed route alongside the river. This is a route that I often start off on when my daughter is pony trekking at Sinderhope, and end up returning by a variety of trails, depending on which one catches my eye. This area is also close to Isaac's Tea Trail, which I hope to run all the way around in the next few weeks.

Heading over the footbridge and up the hill takes you onto the historic Tea Trail, where you soon get an idea of the arduous journey that Isaac took when delivering tea to the isolated houses.
Before you cross the ford, there is a woodland footpath signposted, which invites you in between the pine trees on a winding path where you can run quickly, jumping over tree roots and listening to the river Allen as it tinkles over the rocks. The dappled sunlight casts shadows on the surrounding moors, providing a dramatic backdrop.

This is a tranquil place and although you are never far from the road, the remoteness of this AONB is apparent. Most of the time, these little wooden guys are the only company!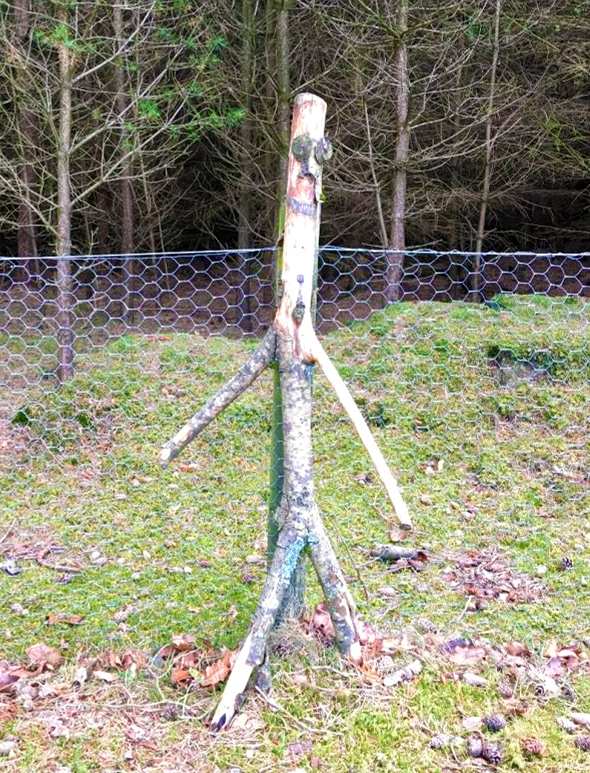 This little path keeps on encouraging you to sample more of its delights, offering pretty stairs and stiles. Each one leads to yet another great view across the shadowy moors.

Top posts