Norfolk Coast Path Trail Running Short Break
Tackle a demanding short running break, tackling two days of running from Hunstanton to Cromer. We provide accommodation, luggage transfer, maps and guidebooks.
Norfolk Coast Path Trail Running Short Break
https://www.contoursrun.co.uk/run-norfolk-coast-path-short-break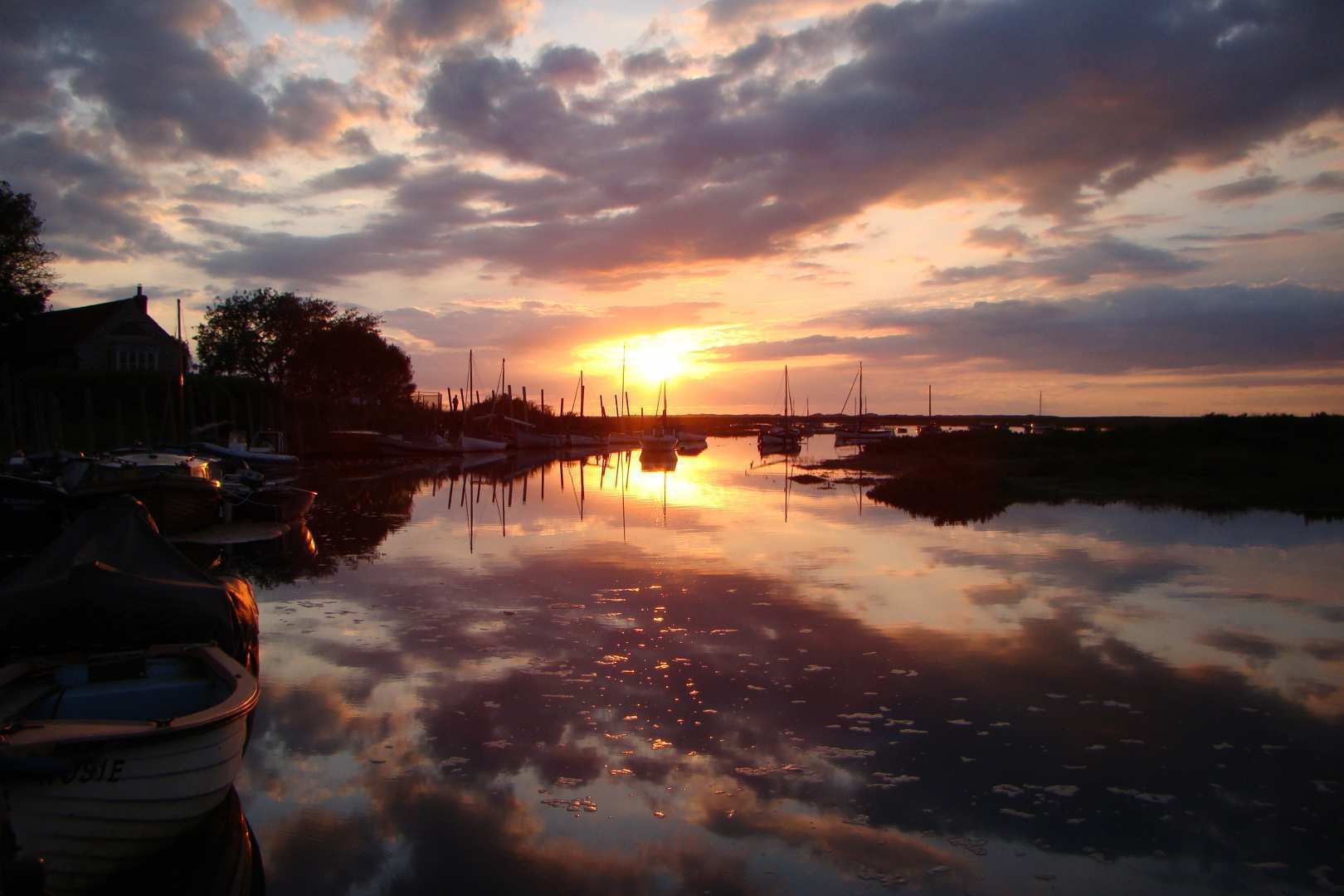 Norfolk Coast Path Trail Running Short Break
A trail running holiday from Hunstanton to Cromer along the Norfolk Coast.
3 nights
48 miles
Moderate / Demanding
From £370 per person
About this route
The Norfolk Coast Path is a wonderfully scenic National Trail, whilst also being low-level and therefore perfectly accessible to those embarking on their first long-distance run. This Short Break tour was put together to help ease new runners into the challenge, but is also ideal for runners in need of a weekend getaway.
The Norfolk Coast Path Short Break starts in the town of Hunstanton and passes along Norfolk's Heritage Coast to Cromer. The path encounters cliffs, sand dunes, creeks and golden beaches, following the sea the whole way. There are many settlements to explore along the trail, including seaports, fishing villages and seaside resorts, each boasting their own interesting history and welcoming charm. Wildlife flourishes along the Norfolk coastline; in particular, grey seals can often be seen around Blakeney Point, a National Nature Reserve dedicated to their conservation.
Hunstanton/Cromer
48 miles (76 km)
2nd January to 24th December
Dropping into vibrant seaside towns all along the route, including the Victorian resort towns of Hunstanton and Cromer.
Racing through the dappled shade of the pine forests on the way to Wells-next-the-Sea.
Spotting grey seals as you run through Blakeney Point National Nature Reserve.
| Code | Tour | Duration | Price per person | |
| --- | --- | --- | --- | --- |
| R-NCPSB | From Hunstanton to Cromer | 2 days running | £370 | |
Itinerary
What's included?
Extra nights?
Tour facts
Route profile
Travel info
Weather
Start
Travel to Hunstanton where your first night's accommodation has been booked
Day 1
Hunstanton to Wells-next-the-Sea. 23 miles (37km) / 623 ft (190 m) ascent
Day 2
Wells-next-the-Sea to Cromer. 24.5 miles (39km) / 866 ft (264 m) ascent
Finish
Depart from Cromer after breakfast
Your Itinerary
This itinerary lists our preferred overnight stops for this tour. Sometimes there may be a shortage of available accommodation in a preferred location, in which case we will transfer you from the trail to your accommodation and back again at no extra charge. Overnight stops marked with a (T) will always require transfers as standard.
Overnight stops marked with an (L) have very limited accommodation, and therefore more often than not will also require a transfer, particularly on bank holidays and weekends. We will use non-transfer accommodation wherever possible.
The daily mileages quoted are average trail miles only and do not include the distance from the trail to your accommodation. We do not expect you to have to travel more than a mile from the trail to your accommodation; should your accommodation be further than this, transfers will be provided as standard.
Below are the additional costs that may apply depending on your requirements. Dog-friendly tours are subject to a Daily Dog Charge, which will be listed below if applicable. Our standard prices per person are based upon two people sharing a room; if you are on your own, or are part of a group but require a room of your own, then the Solo Traveller or Single Supplements apply respectively:
A note about transfers
£60.00 per person / per night
£45.00 per person / per night
You can add rest days at any of the overnight stops:
£65.00 per person / per night
What's included?
3 nights' accommodation in en-suite rooms (where available) in selected B&B's, hotels, inns and guesthouses along the trail, or a short distance away via taxi provided at our expense.
Breakfast each day.
Door to door luggage transfer.
Maps with the route marked on and a guidebook or route notes describing the trail.
An information pack containing an itinerary, instructions on how to find your accommodation each night and a kit list.
Detailed travel instructions on how to get to the start of your holiday and back from the end of it.
Extra Nights & Rest Days
The Norfolk Coast Path offers plenty of differing scenery, with the various stops along the trail being equally as diverse. Should you wish to extend your holiday by adding an extra day or two, there are plenty of options available to help you make the most of the extra time.
The popular seaside town of Hunstanton has a range of interesting locations to visit, including Hunstanton Lighthouse and Shipwreck at St Edmund's Point or the splendid Boston Square. If you journey to the outskirts of Hunstanton you can even visit Sandringham Estate, the country retreat of The Queen. The town itself is bursting with a range of activities and shops to explore, plus the Oasis Alive sports and leisure centre, situated on the seafront, contains a bowling green, a squash court and even a swimming pool in which to take a refreshing dip, or relax in their whirlpool spa.
You could also spend an extra night in Wells-next-the-Sea. This pretty town is framed by tranquil woodland and has a range of shops, restaurants and cosy traditional pubs to explore amid beautiful Georgian buildings, narrow streets and golden, sandy beaches. The area around Wells provides ample opportunities for sightseeing, water sports, bird watching and much more, so there is plenty to keep you occupied as you recharge in preparation for the remainder of your holiday.
The Victorian town of Cromer is another wonderful place to explore, with a famous pier, a proud tradition of RNLI service and a Life Boat Museum, as well as great independent shops, restaurants, cafes and galleries. This vibrant atmosphere, alongside fantastic Blue Flag beaches, the tallest church in Norfolk and an attractive seafront, make it a great choice for an extra night and a suitable place to celebrate the completion of your trail running holiday. Bask in your fantastic achievement while sampling Cromer's tasty locally-caught crabs as the sun sets over the sea; the perfect end to your run.
You can add rest days at any of the overnight stops:
£65.00 per person / per night
Tour Facts
Total distance: 47.5 miles (76 km)
Duration: 3 nights, 2 days running
Minimum daily distance: 23 miles (37 km)
Maximum daily distance: 24.5 miles (39 km)
Code: R-NCPSB Grade: Moderate / Demanding
Season: 2nd January - 24th December
Start of holiday: Hunstanton
End of holiday: Cromer
Route Profile

Travel Information
Useful information and travel links that will assist you in your plans to travel to the start of the holiday and back from the end of it are sent to you with your full tour pack. A summary is given below:

By Air - The most convenient major city and international airports are Norwich and London Stansted.

By Rail - The nearest rail station to the start of the trail (Hunstanton) is at King's Lynn (about 16.5 miles away). There is a rail station at the end of the trail (Cromer).

By Bus - Buses run from King's Lynn to Hunstanton. Various buses run from Cromer.

From London - Trains run from London Kings Cross to King's Lynn.

Return to the Start - The easiest way to return to the start of the trail is to take a taxi from Cromer to Hunstanton.
Weather Information
To find out more about the weather forecast for your chosen holiday's general location, please see the following websites:
MetCheck - This website allows you to look up detailed weather information for specific locations as far as six months in advance.
Met Office - This website shows regional area forecasts a few days in advance, with a general UK forecast description of up to 30 days in advance.
Mountain Forecast - This website shows what the forecast is like up on specific hills and fells, and offers forecasts a few days in advance.