Reflecting on The Lakeland 100
After attempting the Lakeland 100 three times and finishing twice, Beth Pascall reflects on what she's learned along the way.
Reflecting on The Lakeland 100
https://www.contoursrun.co.uk/reflecting-on-the-lakeland-100
Reflecting on The Lakeland 100
By Beth Pascal
I have started the Lakeland 100 three times, and finished twice. I thought it might be useful to spell out some of the things that I have learnt. Surprisingly, I found just as much to improve on by reflecting on my win as I did by reflecting on the time I DNFed.

CC by Paul McCoubrie
In 2014 I ran the 105-mile course in 25:44. It was my first big ultra and it was such a thrill just to finish. I returned in 2015 to improve on my time but dropped out at 40 miles. I returned again in 2016 for a final attempt to put in a good time. I finished in 21:29, breaking the female course record by nearly 3hrs.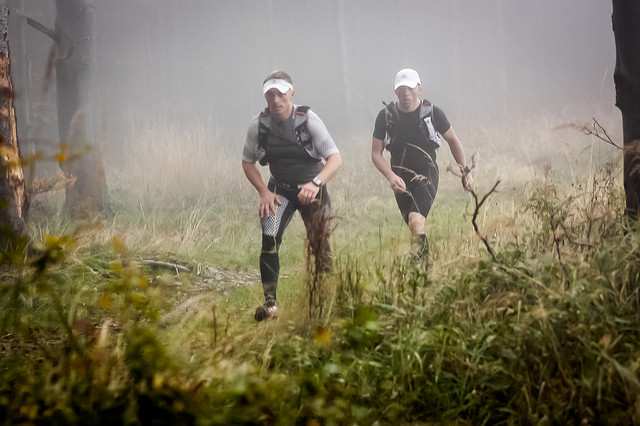 CC
by
Jan Kraus
Pacing
This has to be the biggest one. Everyone knows you have to go off easy. But how easy? With all the adrenaline and excitement at the start of the race, the pace is likely to feel a lot easier than it would if it were a training run. It is easy to get sucked into a faster pace and not even realise you have done it until 30 miles in when you start to feel fatigued. It's really important to avoid reacting to the fast pace of the leaders. Whoever is in the lead at mile 20 very rarely goes on to win a 100 miler. I was very conscious of this at the start of Lakeland 100 this year, especially as I was feeling in good shape. I was going at an easy, comfortable pace when I overtook Marco Consani at around 24 miles. This made me nervous. Marco is a hugely experienced ultrarunner and knows this race well. He has won it before and I was sure his finishing time would be hours faster than mine. Had I gone off too hard? As expected Marco overtook me again 8 hours later. In the end, he only finished the race 16 minutes ahead of me. Similarly, I was running at the same pace as Michael Jones (who went on to win the race) for the first 58 miles. He then put an hour between us in the latter stages. Although I don't exactly think I paced myself badly, it just goes to show just how easy the first half of a 100 miler should feel. It's virtually impossible to start too slowly.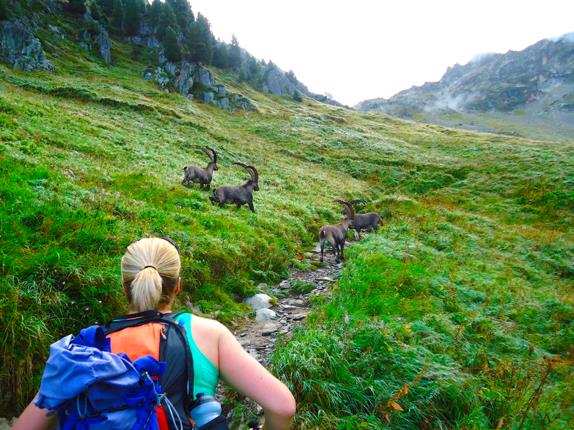 Recovery
In 2015 I learned that it takes me more than 4 weeks to recover after a big race. I did The Dragons Back Race in June, a 200-mile mountainous stage race covering the length of Wales, and planned to do the Lakeland 100 a month later. Inevitably The Dragons Back Race took a lot out of me, but I was happily running again a few days later and my legs felt fine. I had an easy month of training and had no real concerns about not being sufficiently recovered for Lakeland. I had a few coughs and colds but I put that down to long hours at work and not sleeping enough. Then, a couple of days before the race I started to feel under the weather. On the day of the start, I had a low grade fever and my legs felt like lead. I started, telling myself that it might just pass, or maybe it was all in my head. I knew when running up the road out of Coniston that I wasn't going to get very far. I ended up stopping after 40 miles.
Moderate exercise enhances the immune system but there is a lot of research to demonstrate that the immune system is adversely affected by extreme exercise. After a long race or during a period of really heavy training, everyone will be more susceptible to viral infections such as colds and flu. Although my experience at Lakeland in 2015 was partly just bad luck, I was at high risk. I learned that if a race is really important to you, don't do a big race in the lead up!
Food
It makes sense that the fitter you are, the more food you can process whilst running. Your muscles can spare a larger proportion of their blood supply to perfuse your gut to enable food to be digested on the move. So naturally, as my body has become better adapted to running long distances, I have found it easier and easier to eat during long races. It sounds obvious but I have also realised that the more I eat, the better I feel. There aren't really any limits to this. During Lakeland 100 2016 I was eating almost constantly. Aside from eating half a 'boil in the bag' all day breakfast at Dalemain, I didn't eat anything big, just grazing constantly. As soon as I had finished one snack, I was already thinking about what I was going to eat next. It didn't really matter what I ate (for the last 40 miles I was sustained entirely by crisps, something I've never eaten in a race before). It was just the act of maintaining constant energy levels which enabled me to keep pace.
Sleep
This is not something I've learned or something to improve on. Just a notion. I was wondering, are there any benefits of shift work? The media and all the literature focuses on the negative health effects of working shifts. How much of the adverse effects on our health are due to the lifestyle that it encourages and how much due to the direct effect of sleep deprivation, I don't know. I imagine that the effects on health are lessened for a runner anyway. I work a lot of night shifts and it certainly does my training no favours at all. But I have been wondering whether this resilience to sleep deprivation may somehow help in races lasting over 24hrs. Being accustomed to missing a couple of nights sleep here and there might mean it's less of a shock to your body. It's just an idea.
---
To continue improving in ultrarunning I find that reflecting on what went well and what went badly in preparation and during the race is really important. I could probably write a list for every race I do of mistakes that I don't want to make again. It is a never ending process but the Lakeland 100 has taught me a lot. Thanks to all the organisers and volunteers for a great 3 races.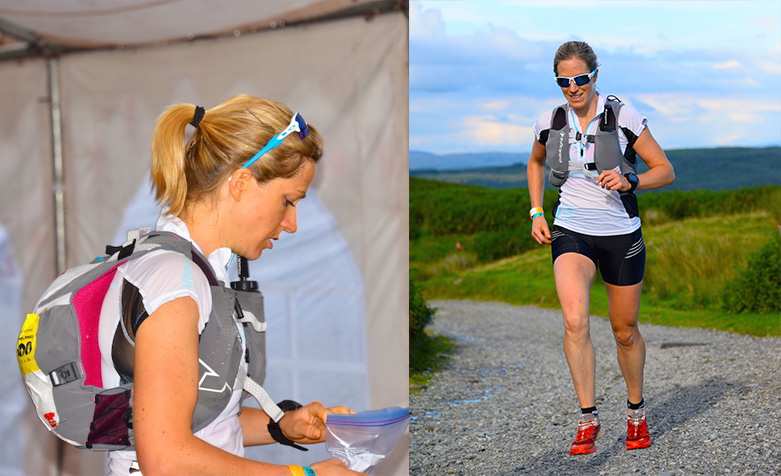 Photos by Sport Sunday
Top posts