Offa's Dyke Path Run - North Section
Run the northern section of Offa's Dyke Path from Knighton to Prestatyn in 4 to 7 days. We provide accommodation, luggage transfer, maps and guidebooks.
Offa's Dyke Path Run - North Section
https://www.contoursrun.co.uk/offas-dyke-path-run-north-section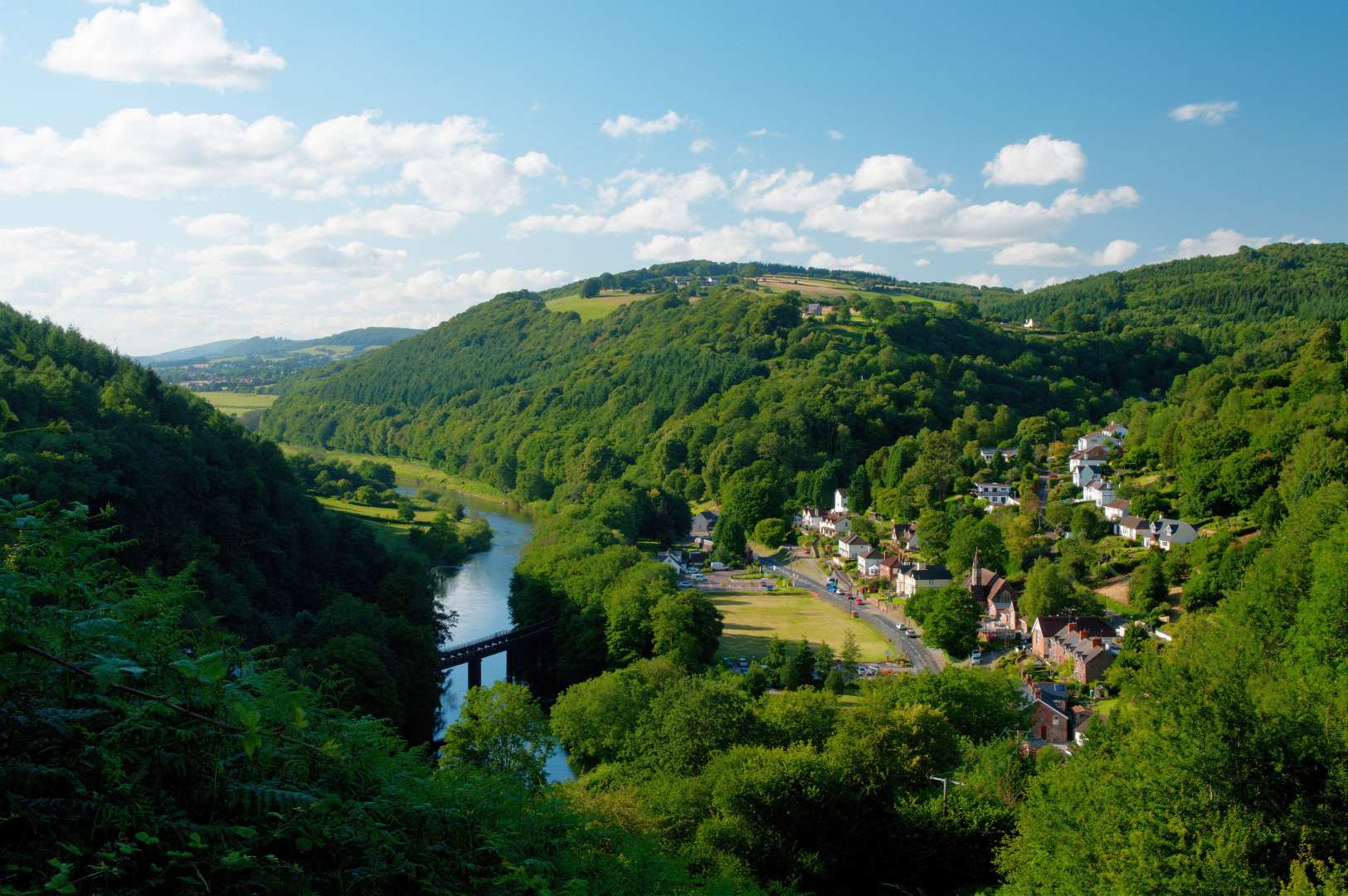 Offa's Dyke Path Run
A trail running holiday from Chepstow to Prestatyn along historic Offa's Dyke.
4 to 13 nights
81-181 miles
Easy / Moderate to Strenuous
From £545 per person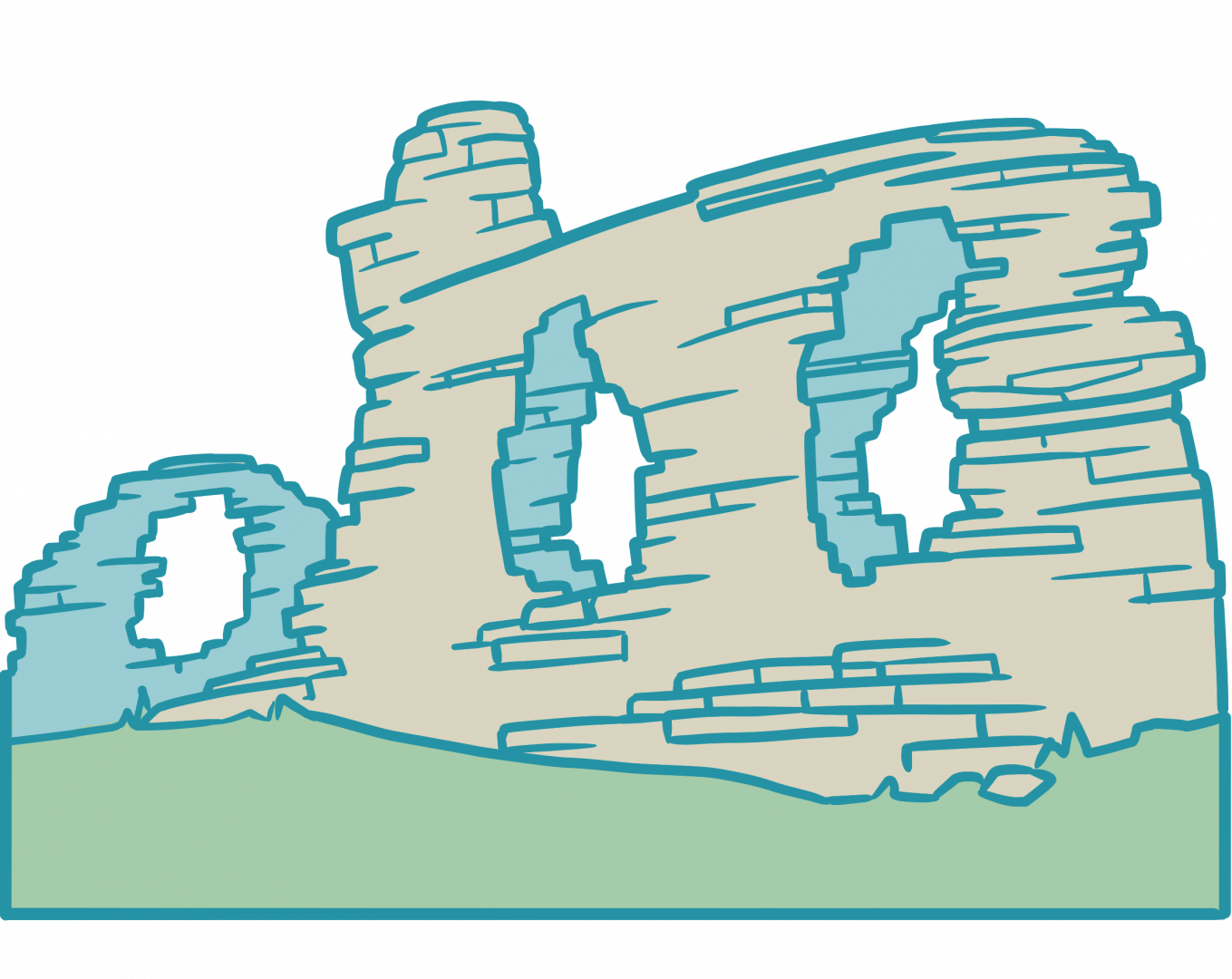 From Chepstow to Prestatyn along the Welsh border, Offa's Dyke comprises earthworks 177 miles long. Over hills and through deep valleys, this 8th century barricade is shadowed by Offa's Dyke Path: a challenging trail running route that will deliver you from the Severn Estuary to the Irish Sea.
The trail's demanding gradients and historical credentials are clear, but the real joy of this run can be found running along the windswept ridges created by the dyke, in places as much as 25 feet high.
Choose your route
Offa's Dyke Path Run

Offa's Dyke Path Run - North Section

Offa's Dyke Path Run - South Section
About this route
5 to 8 nights
101 miles
Easy / Moderate to Moderate / Demanding
2nd January to 24th December
From £645 per person
Offa's Dyke Path Run - North Section
Follow Britain's longest ancient monument from Knighton to the coast at Prestatyn on the northern half of our Offa's Dyke trail running holiday. Tough, persistent gradients will put your fitness to the test as you run through the Shropshire and Clwydian Hills, two designated Areas of Outstanding Natural Beauty.
Dipping into the picturesque settlements of Montgomery, Welshpool and Llangollen, Offa's Dyke Path offers an engaging, fulfilling challenge with the beautiful mountains of Berwyn and Snowdonia National Park as your backdrop.
This route can be run in the opposite direction upon request. Please contact us and we will be happy to assist you.
| Code | Tour | Duration | Price per person | |
| --- | --- | --- | --- | --- |
| R-ODPN1 | From Knighton to Prestatyn(L) | 4 days running | £645 | |
| R-ODPN2 | From Knighton to Prestatyn(L) | 5 days running | £725 | |
| R-ODPN3 | From Knighton to Prestatyn(L) | 7 days running | £905 | |
Itinerary
What's included?
Extra nights?
Tour facts
Route profile
Travel info
Weather
Holiday Highlights
Start
Travel to Knighton where your first night's accommodation will be booked
Day 1
Knighton to Montgomery. 19 miles (30km) / 3517 ft (1072 m) ascent
Day 2
Montgomery to Trefonen(L). 25.5 miles (40.5km) / 2907 ft (886 m) ascent
Day 3
Trefonen(L) to Clwyd Gate(T). 29.5 miles (47.5km) / 5066 ft (1544 m) ascent
Day 4
Clwyd Gate(T) to Prestatyn(L). 24 miles (38.5km) / 4324 ft (1318 m) ascent
Finish
Depart from Prestatyn(L) after breakfast
Your Itinerary
This itinerary lists our preferred overnight stops for this tour. Sometimes there may be a shortage of available accommodation in a preferred location, in which case we will transfer you from the trail to your accommodation and back again at no extra charge. Overnight stops marked with a (T) will always require transfers as standard.
Overnight stops marked with an (L) have very limited accommodation, and therefore more often than not will also require a transfer, particularly on bank holidays and weekends. We will use non-transfer accommodation wherever possible.
The daily mileages quoted are average trail miles only and do not include the distance from the trail to your accommodation. We do not expect you to have to travel more than a mile from the trail to your accommodation in most cases; should your accommodation be further than this, transfers will be provided as standard if practical. A very limited number of stops will require you to travel on foot up to two miles off the trail, however these instances will be clearly communicated to you if applicable.
Further transfers may also be required due to some accommodations having a two-night minimum booking policy, especially at weekends.
Below are the additional costs that may apply depending on your requirements. Dog-friendly tours are subject to a Daily Dog Charge, which will be listed below if applicable. Our standard prices per person are based upon two people sharing a room; if you are on your own, or are part of a group but require a room of your own, then the Solo Traveller or Single Supplements apply respectively:
A note about transfers
£55.00 per person / per night
£45.00 per person / per night
You can add rest days at any of the overnight stops:
£65.00 per person / per night
Knighton to Prestatyn
101 miles (161 km)
2nd January to 24th December
Holiday highlights
Running along the windswept ridges beside Offa's Dyke.
Delving into picturesque towns, including Montgomery, Welshpool and Llangollen, for refreshment and a glimpse into local life.
Completing the challenging run through the Clwydian Hills on the closing stretch to Prestatyn, overseen by the distant mountains of Snowdonia.
What's included?
5 nights' accommodation in en-suite rooms (where available) in selected B&B's, hotels, inns and guesthouses along the trail, or a short distance away via taxi provided at our expense.
Breakfast each day.
Door to door luggage transfer.
Maps with the route marked on and a guidebook or route notes describing the trail.
An information pack containing an itinerary, instructions on how to find your accommodation each night and a kit list.
Detailed travel instructions on how to get to the start of your holiday and back from the end of it.
Extra Nights & Rest Days
As the Offa's Dyke Path is one of the most popular trails in the UK, it's no surprise that many of the towns and villages along the way welcome holidaymakers and cater extensively for everyone, leaving you spoilt for choice when adding extra rest nights into your trail running holiday.
Knighton, with its quaint narrow streets, central clock tower and 'narrows' lined with interesting little shops, is a good choice for an extra night. The town caters for people of all tastes, whether you are looking for a place to relax or a base from which to actively explore the surrounding areas. There are also plenty of places providing good food and drinks, as well as a District Sports Centre containing a swimming pool and fitness suite for those needing some gentle recovery exercise before continuing on the trail.
You could also consider the historic market town of Montgomery, with its pretty timber-framed houses and mixture of Georgian and Victorian architecture. The town has a thriving community that welcomes visitors with warm, friendly accommodation and plenty of places to eat, drink and relax surrounded by beautiful countryside. Those interested in cars can visit Cloverlands Model Car Collection Museum, while budding historians can visit the spectacular ruins of Montgomery Castle, where touring theatre companies often perform during the summer.
You can add rest days at any of the overnight stops:
£65.00 per person / per night
Tour Facts
Total distance: 100.5 miles (160.5 km)
Duration: 5 nights, 4 days running
Minimum daily distance: 19 miles (30 km)
Maximum daily distance: 29.5 miles (47.5 km)
Code: R-ODPN1 Grade: Moderate / Demanding
Season: 2nd January - 24th December
Start of holiday: Knighton
End of holiday: Prestatyn(L)
Route Profile

Travel Information
Useful information and travel links that will assist you in your plans to travel to the start of the holiday and back from the end of it are sent to you with your full tour pack. A summary is given below:

By Air - The most convenient major cities and international airports are Manchester, Birmingham, Liverpool John Lennon and Cardiff.

By Rail - There is a rail station at the start of the trail (Knighton) and also at the end of the trail (Prestatyn).

By Bus - Various bus services run to Knighton and from Prestatyn.

From London - Trains run from London Euston, Marylebone & London Paddington stations to Knighton.

Return To The Start - The easiest way to return to the start of the trail, is to take a train from Prestatyn to Knighton.
Weather Information
To find out more about the weather forecast for your chosen holiday's general location, please see the following websites:
MetCheck - This website allows you to look up detailed weather information for specific locations as far as six months in advance.
Met Office - This website shows regional area forecasts a few days in advance, with a general UK forecast description of up to 30 days in advance.
Mountain Forecast - This website shows what the forecast is like up on specific hills and fells, and offers forecasts a few days in advance.