Finding Your Running Inspiration
Motivation and discipline really make the difference for fitness, but inspiration can provide an enormous boost. What gets you raring to go?
Finding Your Running Inspiration
https://www.contoursrun.co.uk/find-your-running-inspiration
Finding Your Running Inspiration
By Laura Cummings
Now is the perfect time of year for cosy nights in, when perhaps your evening running regime has slowed down or stopped entirely now the clocks have changed and the weather is turning. If you're anything like me, the thought of a cosy night in involves a hot tea and a good book!

It wasn't until recently that I started reading books about running. I am not a huge fan of reading about running techniques or anything like that, but I like reading people's real life stories and adventures of running. I didn't realise how much choice there would be out there and how engrossed I would end up in these reads. I am a big fiction fan and so reading about someone's anecdotes is quite different and refreshing.
So far the titles that grab me are by runners who have taken on some great feat, like running the entire length of New Zealand on the Araroa trail (Anna McNuff, "The Pants of Perspective") or the "hardest marathon" in the world – the Barkley marathons in Tennessee, (also featured in many documentaries). These really grab my attention as they are such feats of human endurance (and something I am never going to be attempting) but also to realise the errors, failures, and also really funny moments every runner experiences. What really strikes me is no matter whose story you read or hear, runners really all go through the same stresses, challenges and pure joy of the sport.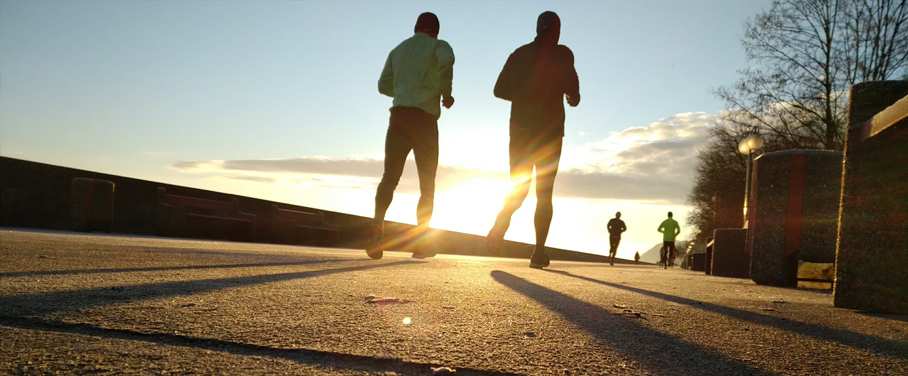 I also believe that reading books like these can really inspire you to not only get out running, but perhaps to dry a different type of running, to push yourself harder, or realise a potential you didn't know you had. I took some quirky tips from reading Anna McNuff's story of running through New Zealand, such as buying crazy coloured running pants to liven things up and naming my new running trainers… (Anna and Mo; had to name one after the lady that inspired it and one after my all-time favourite long distance runner…) Even someone's can-do attitude in hard times can teach you how to have that same attitude.
The Barkley marathons really inspired me and I started looking at longer races which included little to no aid on route and also within a time limit – I am hoping to run a 20 mile ultra-marathon series race next year, whereby you have 5.5 hours to cover this distance and have to be completely self-sufficient. I probably would have never considered a challenge like this, but after seeing the way these runners push themselves, I now have the confidence that I too can push myself even further.
My next running read will be one by my favourite author; Murakami – "What I Talk About When I Talk About Running" and I can't wait to see where else inspiration will take me…
Top posts